Here's how to quickly change your name in Kings of Pool!
i. From the Stage Select screen, tap your player profile picture in the top left corner.
ii. On the Profile page, tap the red "EDIT" button on the right side of the screen.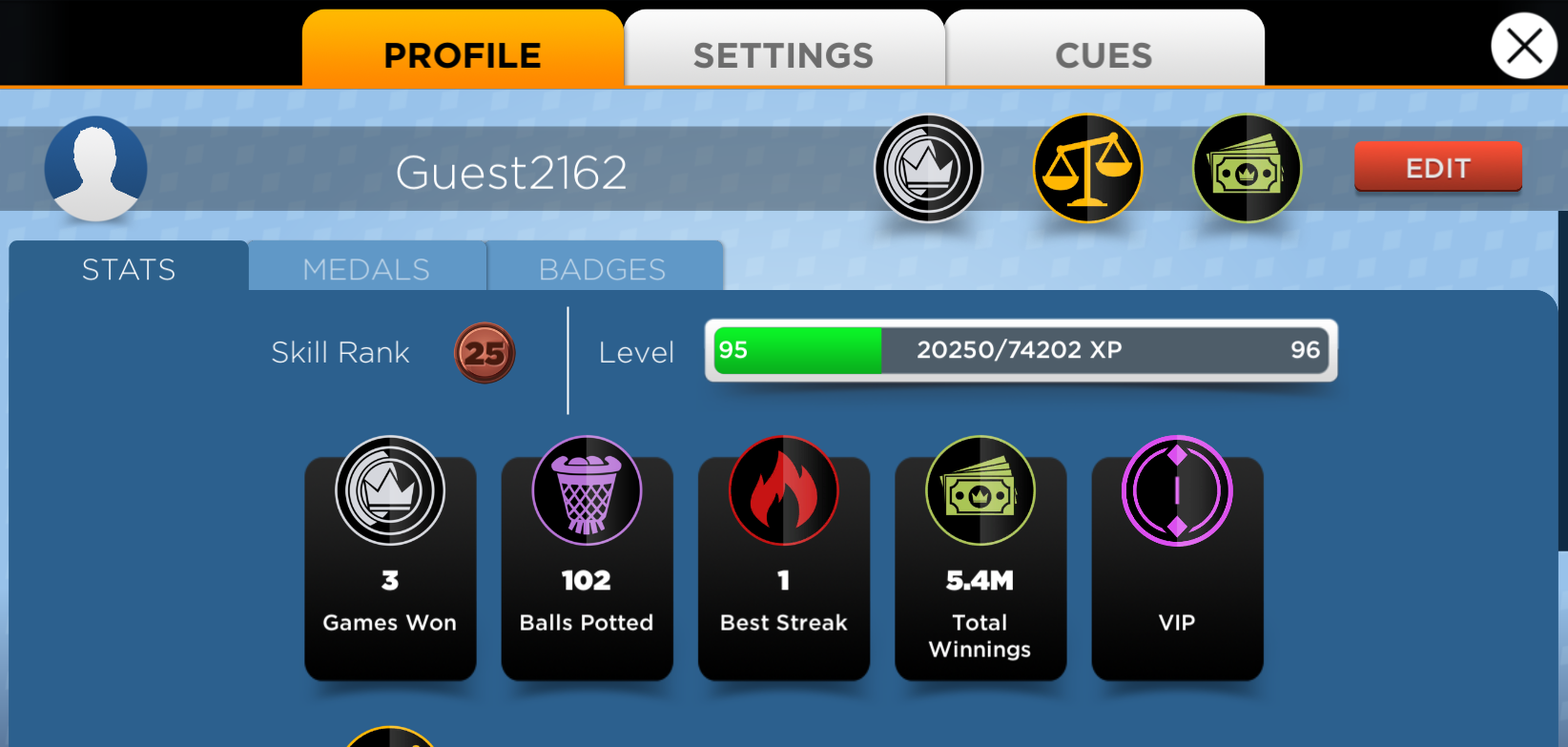 iii. A pencil icon will appear in front of your current name. Tap this to input a new name.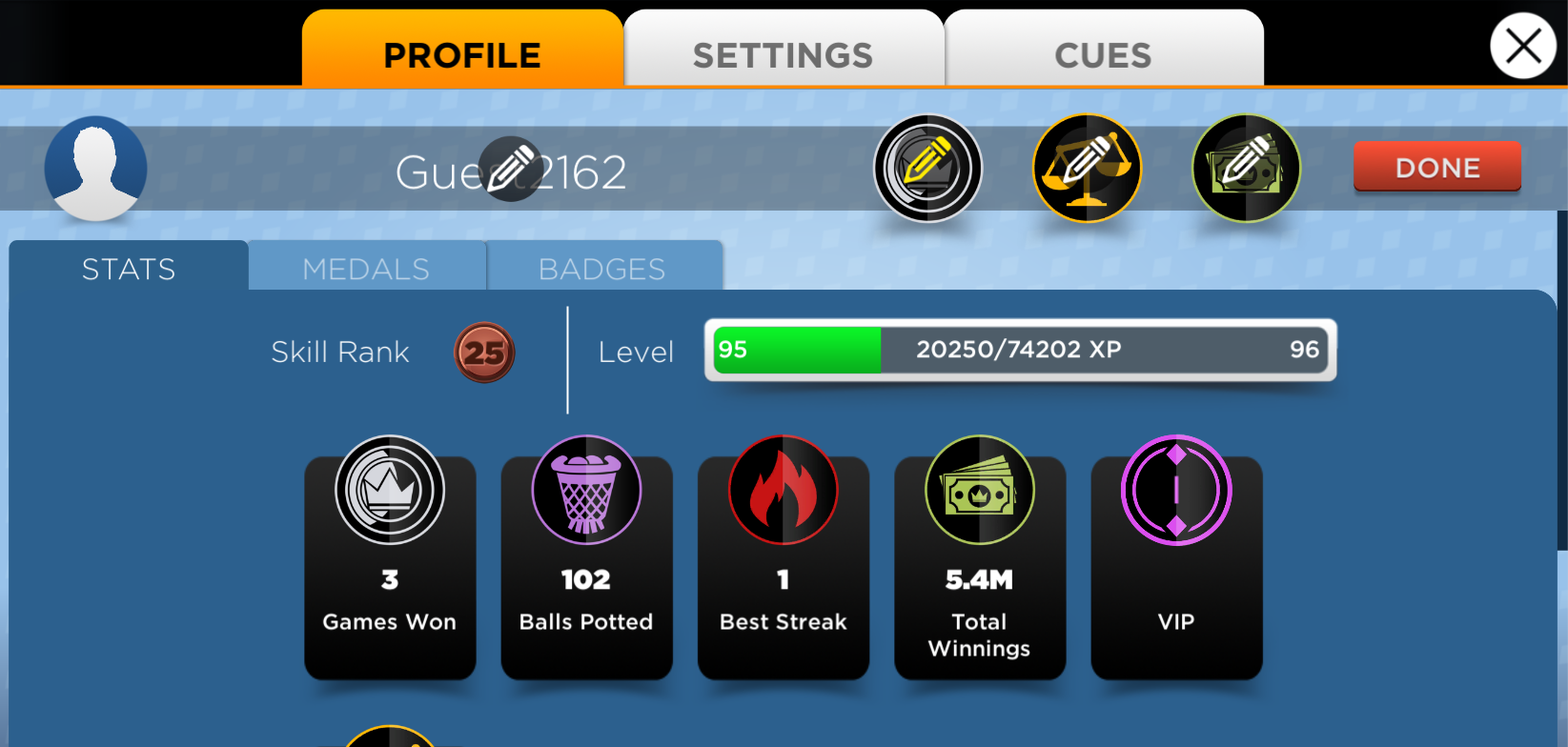 iv. When you're happy with the name, tap the red "DONE" button.
You're All Set!
Please be advised that as per Uken Games' Terms of Service, it is against the rules to "select a name that is disrespectful to other users." Choosing a name that circumvents our language filters or otherwise appears to be intended to offend may result in your account being banned, temporarily or permanently.
Questions?
Feel free to reach out in app or by emailing kingsofpool@uken.com