With Kings of Pool Update version 1.25.2, we've reinvented the player inventory system to make your collections easier to see and access.
____________________
From the Stage Select screen, tap the new Inventory icon (three cues) in the bottom left corner.
Here you can view all the cues in your collection, plus their stats. You'll even see the ones you don't yet have, and how to unlock them!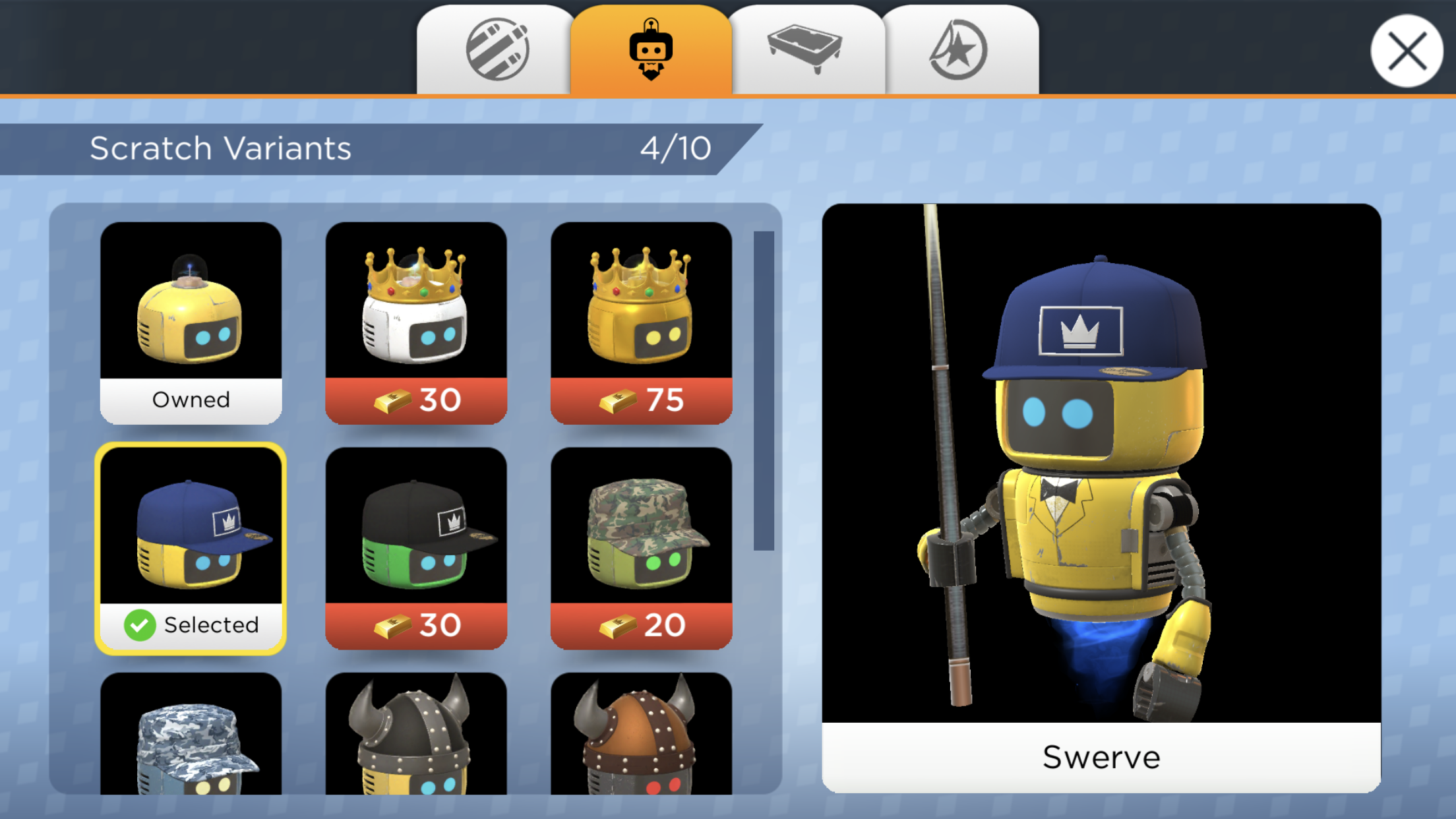 Tap the robot icon and you'll see your Scratch Variants collection. You can tap the Scratch head on the left to preview each robot.
You can swipe the Scratch Variant preview on the right to tilt the robot! Tap the gold icon to add a Scratch to your inventory. Collect them all!
Table Skins can be used to customize your Practice Table to your personal liking. If you play in Augmented Reality Mode, your game will spawn your selected Table Skin in the real world!
____________________
Questions?
Feel free to reach out in app or by emailing kingsofpool@uken.com